ESSEX LANDSCAPING SPECIALISTS
Essex Landscaping Specialists – Lee Charles Landscapes
We are Landscaping Specialists based in Essex. We at Lee Charles Landscapes cover all of the Kent & London area's aswell as the Essex county.
From Installing Driveways, Patios, Decking, Fencing, Turfing and everything associated with the outdoor life.
We are always striving to meet the requirements of our clients and its very often we get a lot of repeated work inquiries.
We give advice where it's needed but also let you have the input you require so your still in control of your installation. We find this to be a good policy and it allows the relationship between both parties to be the strongest bond needed for the perfect installation.
Haven't got any ideas yourself ? Don't worry were here to help, take a look at a few ideas below.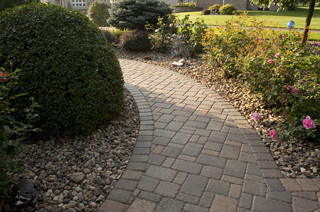 LANDSCAPING SPECIALISTS ESSEX
Landscaping Specialists in Essex. We cover Commercial and domestic contracts for all Paving,Decking,Fencing & Turfing installations. We have also expanded our team to carry out all property and ground maintenance throughout Essex,Kent & London. If you require maintenance on your property or commercial building then call us on – 01708 551040 or 07950139009
PAVING SPECIALISTS ESSEX
ESSEX LANDSCAPING SPECIALISTS
Take a look through our Garden Designs pages to see some of our Landscaping projects.
Essex Landscaping Specialists – Kent Landscaping Specialists – London Landscaping Specialists
Outdoor areas are often the last to receive design attention, but they shouldn't be: What surrounds your home is just as important as what's in it. Whether it's a manicured front lawn, stone paver pathway or intricate vegetable garden, these spaces benefit from the same attention to detail as any bathroom or kitchen. A well-designed landscape can complement your home's architecture and design, and the right plants, flowers and shrubbery can greatly enhance your curb appeal by adding color, texture and even fragrance to your garden.